When you bring a child into the world, you're making a commitment to be the best parent you can. And a large part of that involves teaching them the skills they'll eventually need to be successful adults. There's so much we need to teach our children as they grow up, while schools are great there are some things that are down to us as parents to instil in them- by the time they reach school age it's worth ensuring they have a love and passion of certain things already to build upon. Here are a few examples.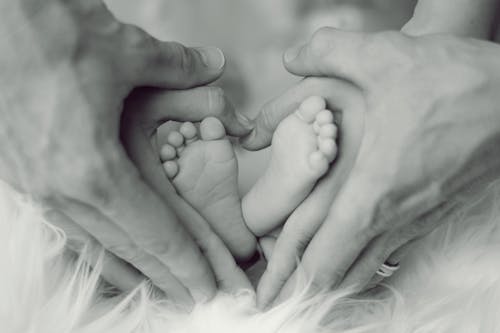 The importance of good health
Good health is everything, and teaching kids how important it is from a young age puts them on the very best path for the future. Teach them about different ingredients, let them try a wide range of fruits and vegetables, get them to help you prepare healthy meals so that they have an interest and knowledge of food. Make exercise fun so they actually want to get their activity in- everything from trampoline parks to swimming to sports are all options. You could go on family walks and bike rides together, or just mess around and play games, have water fights and do anything that will get you all moving. One of the biggest issues people have when it comes to health is that they grow up not being properly educated about it, they don't know any better and in a world of tasty temptations and active lifestyles being the norm, it's easy to make the wrong decisions. Make sure health is something your kids are knowledgeable about, make it a big part of family life and build healthy habits from a young age. 
A love of books/ reading/ literature
Opening a book is like opening a door to another world, it can provide you with so much joy, satisfaction and experience a wide range of emotions by getting to know the characters and following their story. Because kids these days tend to be preoccupied with watching videos, playing games and using social media, reading tends to be less of an interest. But do what you can to instill a love of books into your children, without the joy of reading they'll miss out on so much. Start when they're very young, make reading a part of your routine. You could read to them each evening, and have them read to you for a while after school- or engage in family reading time which is an opportunity for you to all take some quiet time together. Take them to the library and make it a fun occasion, where you choose books together. Show them how satisfying it is to engage in a book and follow a story through to the end. Not only will it improve their vocabulary, memory and imagination but it gives them something productive to do when you don't want them sitting in front of their screens. 
To be kind and compassionate to people and animals
Kindness and compassion are absolutely vital traits to develop in children. Take empathy for example, as humans we are born with the capacity to learn it but the actual process does have to be picked up. It's something that we start to develop in childhood due to the interactions we have mainly with caregivers and then later with others. This means that we need to teach our children how to be caring- from how to respond when people are sad to taking it in turns and being fair to others. Feeling sympathy and appreciating the joy and satisfaction you get from helping others is a wonderful trait to instill in your children. If you have a volunteering position such as in a soup kitchen or animal shelter then you could take them in with you occasionally and let them see what sort of things people to do help others. At Christmas, you could make up gift boxes together to give to charities, explaining that some families aren't as fortunate as yours.
How to avoid dangerous situations and seek help when needed
None of us like to think about our kids getting involved in any kind of danger, but it's something to be aware of. If something happened to you, would they know to call 999? Do they know their address, and would they be able to give clear instructions? If they were lost, would they know who to ask for help (and who to avoid?!) Do they know to stay away from roads, that water and electricity don't mix, or how to swim? Having this kind of knowledge could quite literally save their lives. You don't want to scare the living daylights out of them, but a frank and honest chat about some of the dangers in the world is important- and letting them know how to respond is crucial. As they get older and seek more independence, it can give you a little peace of mind knowing that they know how to react if something happened and how to avoid dangerous situations in the first place. There are lots of books, videos and other guides out there to help you explain everything in an age appropriate way. 
A knowledge about money and budgeting
Most of us raising a family are doing so on a budget. Whether you're relying on welfare and child support or have two incomes coming into the home, chances are you never have all that much money left over. And the thing about kids is that they don't understand the value of money, chances are you've told them 'money doesn't grow on trees' more times than you count- but that doesn't really explain much. To get a proper understanding of how money is earned, they need the chance to earn some for themselves. Give them chores that are doable for their age, earning a little pocket money for each task. Not only does it give them an incentive for helping you, but after they've saved some up you can let them have a go at budgeting and choosing items for themselves. Will they blow the lot in the first shop, or be more methodical? Will they look for better prices elsewhere? When it's their own money that they've put time into earning, chances are they'll be more careful with it. From here you can build upon skills with money and help them to gain the attitude that working hard will get you what you want. Next time they ask you for money, you can explain it more easily that it's hard earned and they'll understand having done it themselves. It's useful to appreciate the value of money and the work that goes into earning it.